Cashmere Colors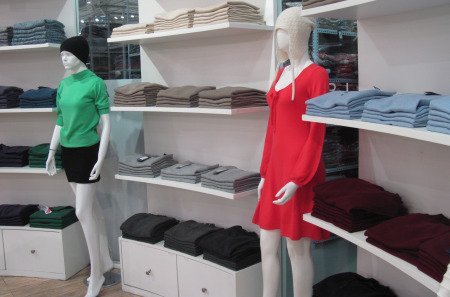 Cashmere Colors
What color is cashmere?
Cream, white, and charcoal grey cashmere knitwear are natural undyed colors.
Color is key when it comes to cashmere sweaters. The variety of colors that cashmere sweaters come in is part of the reason that they are such popular fashion choices.
As always make sure that you are coordinating your garment choice with your skin tone. Find a piece that enhances and compliments your appearance. For example, if you have very light skin you are going to want to be sure to choose a color that is different enough from your skin tone that you not look like you are wearing nothing.
Also do not be afraid of bolder colors they can be really quite beautiful. When you do find that perfect sweater with the right cut and color you can rest assured that you have found a garment that you will be wearing for years.
THE BEST PLACES TO BUY CASHMERE
J.Crew - http://jcrew.com


Burberry - http//burberry.com

Brora Cashmere - http://brora.co.uk
TSE Cashmere - http://tsecashmere.com
Autumn Cashmere - http://autumncashmere.com
Npeal - http://npeal.com


Ballantyne Cashmere - http://ballantyne.it


Hawick Cashmere - http://hawickcashmere.com
Boden - http://boden.co.uk
Net-a-porter.com - http://net-a-porter.com
Yoox - http://yoox.com
Cashmere Fashion
Do you have a great story or tips? Share it!

Thank you in advance for sharing.


I update Cashmere-Expert.com frequently, so please subscribe to my newsletter, Cashmere Fashion Lovers. It tells you about the new information that I have added, including interesting stories and favorite collection by other lovers of Cashmere.



Return from Cashmere Colors to Cashmere Expert

Return from here to Cashmere Scarves