Cashmere Robes

What could be more luxurious than the touch of cashmere on your skin.
There is probably no better choice for that luxury than a cashmere robe. Imagine taking off your soft robe to slide beneath your comforter. Slippers at the side of the bed and you are ready for a good night's sleep.
You can bask in the softness as you get warm and comfortable. It won't be as heavy as a wool comforter, so you will enjoy a lighter weight as you sleep. The warmth of cashmere will still be there, but without being weighted down.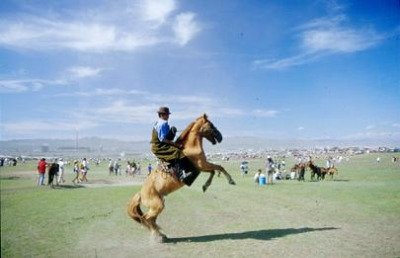 Cashmere is produced in Mongolia. The fiber comes from a specific goat for the most part and is hand plucked before it goes for processing.
From the mountains to the valleys and the factories that will produce either a two or three-ply cashmere for your comforter.
There the wool of the goat is cleaned, sorted and dyed. The many color choices of a cashmere can only be outdone by the feel of the fabric. Patterns are beautiful in cashmere. You can select the one that best suits your color scheme.
A 2-ply comforter is sufficiently warm in some countries, but if you are in one that has bitter cold winters, you may want to shop for a three ply chunky knit for the added warmth. Still lightweight, the fabric is known for warmth and softness.



Often mixed with silk to give it an extra sheen, cashmere is by far the most luxurious fabric you can put against your skin.
There is no doubt that it will cost more than plain wool. There is also no doubt that you will enjoy it more than wool. Luxury and style in your bathrobe and slippers cannot be matched by any other fabric.
You can enjoy the feel of a cashmere robe after bath. As you snuggle up to read a book or watch television, there is no chance that there will be a chill. Your robe and slippers will be all you need to get the comfort you desire on a chilly night.
Cleaning cashmere is a potential process. The chemicals from continuous dry cleaning can damage the fabric. However, for a comforter or duvet, it may be your only choice. The weight of the wet comforter prohibits most people from hand washing.
Bathrobes and slippers should be hand washed in lukewarm water. Remove the pills by special cashmere comb. Do not use lint removers or other devices. Using a mild shampoo designed for wool, wash them by hand. Rinse in cold water and lay flat to dry.This will prolong the life of your cashmere comforter and your slippers.
Enjoy the luxurious comfort of cashmere throughout the cool nights.



Return from Cashmere Robes to Cashmere Expert

Return from here to Womens Cashmere Sweaters