Cashmere V Neck Sweater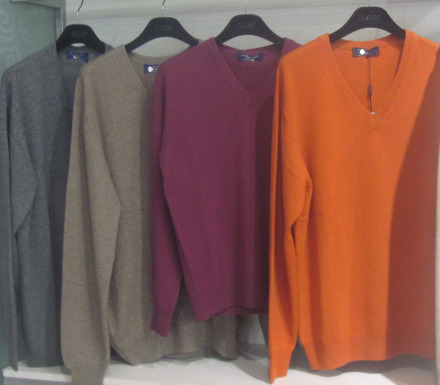 Cashmere V neck sweater.
A timeless classic made from 100% cashmere.
THE BEST PLACES TO BUY
Brora - http://brora.co.uk
White + Warren - http://whiteandwarren.com
Npeal - http://npeal.com

Hawick Cashmere - http://hawickcashmere.com
Boden - http://boden.co.uk
Net-a-porter.com - http://net-a-porter.com
Yoox - http://yoox.com
LandsEnd - http://landsend.com
La Redoute - http://laredoute.com
Robert Old - http://robertold.co.uk
Johnstons of Elgin - http://johnstonscashmere.com

Pure-Cashmere-Boutique.com - http//pure-cashmere-boutique.com




Cashmere Fashion
Do you have a great story or tips? Share it!

Thank you in advance for sharing.


Return from here to Cashmere Sweaters



100% PURE CASHMERE V NECK SWEATER




Return from Cashmere V Neck Sweater to Cashmere Expert