Fake Cashmere Pashmina .. Too Many
by Anu Chandwani
(Freehold, NJ, USA)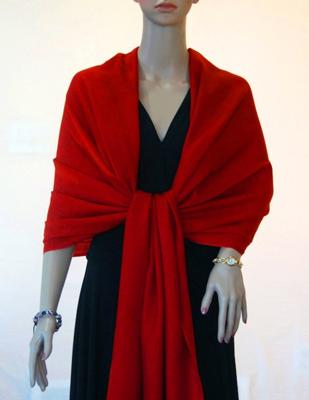 Me and my husband moved from India to USA about 12 years back.


In India where we live - Pashmina are very popular and they are made of various varieties of Cashmere and Silk blends.
We opened our Store in USA couple of years back by name of Home Of Pashmina and website as www.homeofpashmina.com
To my surprise, when I went to list my Pashmina on ebay, I saw listings full of Cashmere Pashmina being sold for 5 to 10 dollars a piece.
I was quite disappointed. Cashmere is a precious gift of nature to us and Pashmina are made with Cashmere so how can Pashmina be sold so cheap - there isin't enough Cashmere out there to make so cheap Pashmina.
I also saw people listing content on their Pashmina label as "100% Pashmina", now there is no content called Pashmina, its Cashmere, Pashmina is just a name given to Cashmere shawls from Kashmir, India.
Some people have taken a beautiful word like Pashmina and made it commercial just to get quick profits. This fake Pashmina business is hurting the hardworking craftsmen in Himalayan region in Indian Subcontinent.
My request to you all is to spread the word that Pashmina is Cashmere and 100% Pashmina is fake and made of cheap viscose, please stop calling it Pashmina.
Thank you
Anu