Nepal Cashmere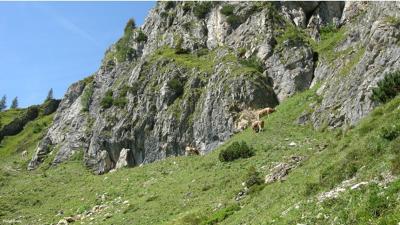 To begin with, we'd like to introduce ourselves to you.


We are the wholesaler, retailer and manufacturer of Pashmina (Cashmere), Silk and woolen base items such as shawls, stoles, scarf, blankets and knit wears etc.
We occupy good knowledge in this sector and are quite alert about the quality, size, design, finishing and colors of our products. Since we are also the wholesaler of the raw materials in the local market, we can offer you a very competitive price along with a high range of quality. Once we get the approval from your side, we'd like you to place an order making the payment either by T.T or L.C (according to your convenience).
In terms of the quality assurance, we are ready to give 100% guarantee of our products. However, if any defects are found in our products, the defected pieces will be replaced and the amount will be deducted from your account. Our prices are as follows:
REVERSIBLE - (material-60% silk 40% viscous pash like cotton but feels very soft.) Low quality 90cm/200cm=$8 70cm/200cm=$7 30cm/150cm=$3 THE REVERSIBLE IN PASHMINA - (material-80% pashmina and 20% silk with having guarantee of Pashmina.) High quality 90cm/200cm=$35 70cm/200cm=$31 30cm/150cm=$10 AS FOR THE 70/30 PASHMINA THERE ARE THREE QUALITIES?High, Medium and Low. 70% pashmina and 30%
Silk in the high quality.
135cm/270cm=$75 90cm/200cm=$29 70cm/200cm=$24 30cm/150cm=$9 In the medium quality though it is mentioned 70% pashmina 30% silk there will not be exact 70% pashmina contain. 90cm/200cm=$22 70cm/200cm=$17 30cm/150cm=$6 And in the low quality there will not be any pashmina contain it is just fine wool and silk.
90cm/200cm=$10 70cm/200cm=$8 30cm/150cm=$4 AS FOR THE 100% PASHMINA THERE ARE THREE QUALITIES-High, Medium and Low. High Quality 135cm/270cm=$95 90cm/200cm=$40 70cm/200cm=$34 30cm/150cm=$12 Medium Quality 90cm/200cm=$24 70cm/200cm=$19 30cm/150cm=$6 Low Quality 90cm/200cm=$18 70cm/200cm=$15 30cm/150cm=$6 FOR THE BEADS WE ARE CHARGING AS PER THE SIZE OF THE SHAWLS LIKE: 90cm/200cm=$8 70cm/200cm=$6.5 And these beads are fixed in the fringes. Note : These prices are only meant for beads and extra charges for shawls will be added according to the quality.
REGARDING OUR KNITWEAR WE ARE CHARGING AS PER GRAM BASIS: $0.22 cents per gram in plain And in design=$0.28 cents. For shipping we can both use cargo or courier, but mostly we are using courier from DHL. It is easier for the customer to have door to door service. We will be happy to receive a favorable correspondence from your side in this direction.
Thanking you. Best regards Prem Chhing Sherpa (Managing Director) Sherpa Pashmina Art Saraswoti-4, Tokha, Kathmandu Phone /Fax no.:977-01-2010670 Mobile no.: 9851024357
E-mail:chorangma@info.com.np
www.sherpapashminaart.com